While we would always recommend referencing your owner's manual for your fluid capacities, a great resource for determining your fluid capacities is Liqui Moly's website. Liqui Moly's website allows you to filter by specific vehicle to find the capacity for most fluids in your vehicle. To do so, follow the steps outlined below:
Visit Liqui Moly's Website Here and enter your vehicle information in the vehicle selector.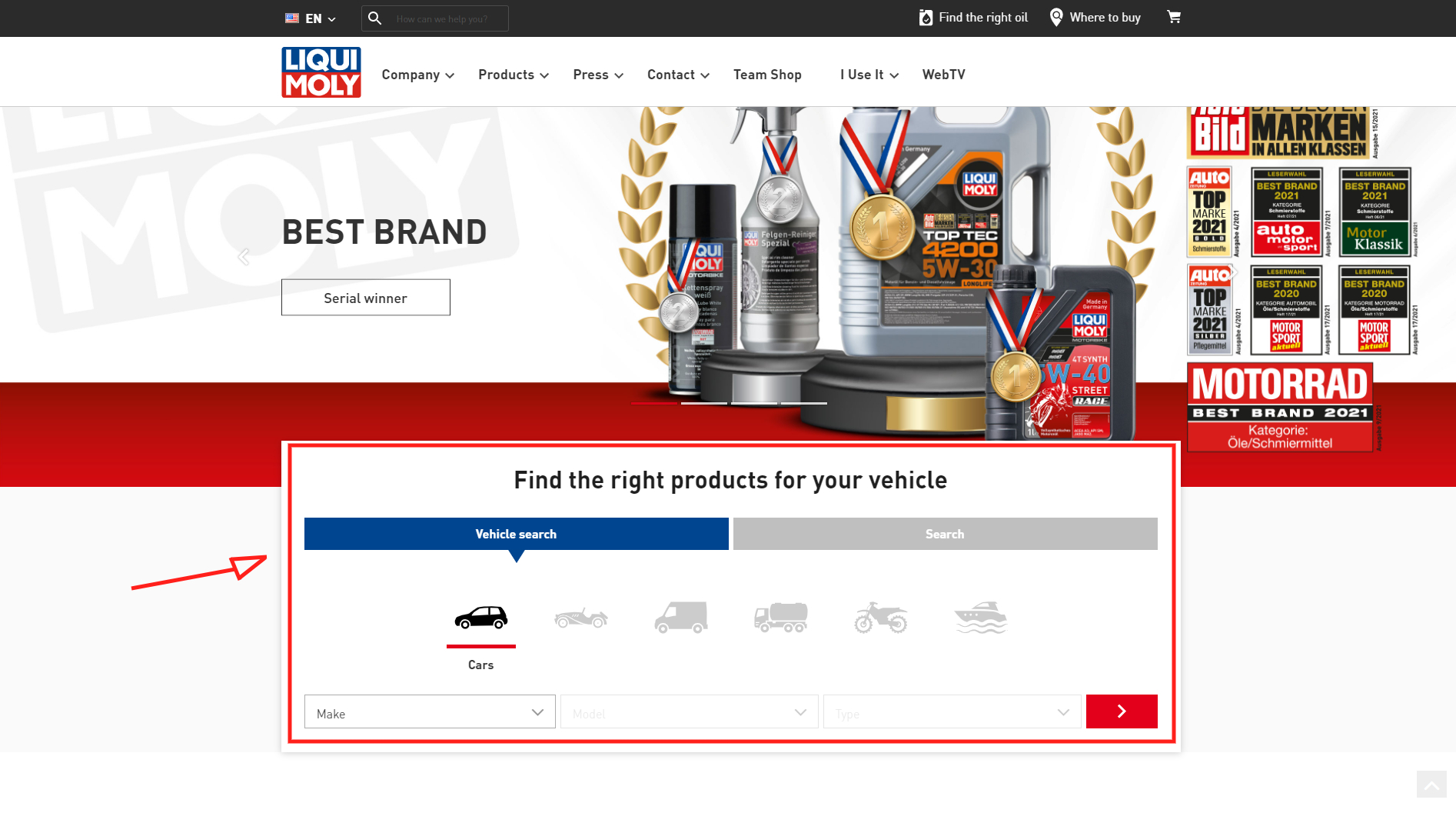 Step 2: You can now filter by fluid type and Liqui Moly's website will display the capacity for each applicable fluid.